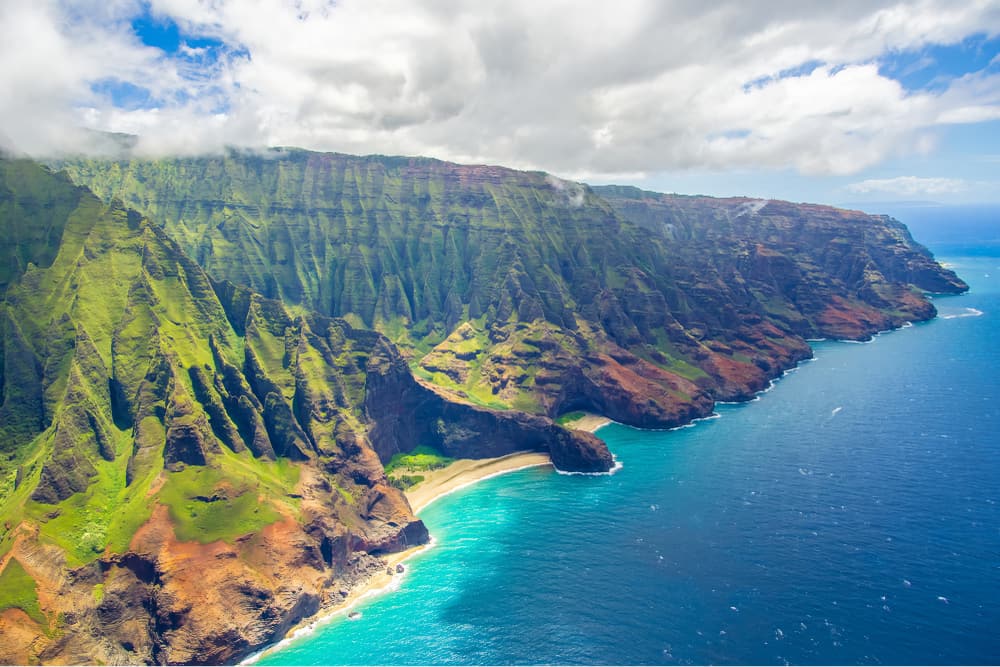 The Hawaii Association of Health Plans is a statewide partnership that unifies Hawaii's state licensed health plans. Our member organizations include AlohaCare, Hawaii Medical Assurance Association (HMAA), Hawaii Medical Service Association (HMSA), Hawaii Western Management Group (HWMG), Humana, Kaiser Permanente, MDX Hawaii, 'Ohana Health Plan, UnitedHealthcare (UHC), and UHA Health Insurance (UHA). A majority of Hawaii residents receive their health coverage through a plan associated with one of these HAHP organizations.
Mission Statement
Our mission is to improve the health of Hawaii's communities by supporting health plans dedicated to providing access to high quality, affordable health care.

To implement our mission, we:
Promote cooperative efforts among health plans and providers to improve the quality, efficiency and effectiveness of health care and services; and advocate for the interests of health plans and their members on legislative and regulatory issues.
Values
Access
We believe that access to affordable, comprehensive health care gives consumers the value they expect and contributes to the peace of mind that is essential to good health. We support members receiving the right care at the right time and in the right setting.
Choice
We believe health plan members should have a choice within their health plan of providers who meet high standards of professional training and experience. Informed choice and the freedom to change physicians are essential to creating active partnerships between patients and their doctors.
Informed Consumers
We believe that members have a right to information about their health plan and how it works. They also have a right to make suggestions and voice complaints to their health plan.
Patient - Physician Relationship
We believe that quality health care depends upon active partnerships between patients, their families and their physicians. We encourage health care professionals to support shared decision-making by sharing information with patients about their health status and treatment options.
Prevention
We believe that working with people to keep them healthy is as important as making them well. We value prevention as a key component of quality health care.
Quality Health Care
We believe that quality health care is best provided by groups of health care professionals who are willing to be held accountable for the quality of the services they provide and for the satisfaction of their patients. Quality health care is evidenced-based health care.
Our Board of Directors
Jennifer Diesman
President
HMSA
Senior Vice President, Government Policy and Advocacy
David Heywood
Vice President
UnitedHealthcare
Health Plan CEO, Community Plan Hawaii
Laurie Jim
Treasurer
Hawaii Western Management Group
Chief Financial Officer
Scott Sivik
Secretary
ʻOhana Health Plan
Plan President & CEO
Anna Wong
Board Member
UnitedHealthcare
Chief Operating Officer, Community Plan Hawaii
Christine Karamatsu
Board Member
'Ohana Health Plan
Vice President, Compliance
Francoise Culley-Trotman
Board Member
Herman Hoi
Board Member
Humana
Broker Relationship Manager
Howard Lee
Board Member
UHA Health Insurance
President & Chief Executive Officer
John Henry Felix
Board Member
Hawaii Medical Assurance Association
Executive Chair, COO & CFO
Jon Ching
Board Member
Kaiser Permanente
Government Relations Manager
Justin Y. Puckett
Board Member
Humana
Hawaii Market Leader
Letty Lian-Segawa
Board Member
MDX Hawai'i
Sr. Dir Regional Quality
Maria Kaneshiro
Board Member
Kaiser Permanente Hawai'i
Ethics and Compliance Officer – Hawaii Market
Paula Arcena
Board Member
AlohaCare
Vice President, External Affairs
Tammy Vitolo
Board Member
Hawaii Western Management Group
Vice President of Compliance
Terri O'Connell
Board Member
UHA Health Insurance
Counsel and Government Relations
William McCorriston
Board Member
Hawaii Medical Assurance Association
President & CEO